Cara A. Busenhart, PhD
Certified Nurse-Midwife (APRN, CNM, FACNM)
Education
PhD, 2014, University of Kansas
MSN, 2004, University of Missouri-Kansas City
Certificate in Midwifery, 2004, University of Kansas
BSN, 1998, Truman State University
Cara Busenhart is a Certified Nurse-Midwife with over 20 years of experience in the care of pregnant women and families. Cara began her career as a Labor and Delivery RN in Independence, Missouri, and has worked as a CNM in a large multi-site private practice, in safety net clinics, and at a large academic health center. Her favorite part of being a midwife is creating connections with people and helping to empower them in their health care decisions.
Cara is the Program Director for Nurse-Midwifery Education and a Clinical Associate Professor at the University of Kansas School of Nursing, where she has held an academic position since 2009. Throughout her academic career, Cara has maintained her full-scope practice in prenatal, women's health, labor and delivery, postpartum, and primary health care.
Cara is active professionally with the American College of Nurse-Midwives, the Kansas Perinatal Quality Collaborative, and Directors of Midwifery Education. Dr. Busenhart was inducted as a Fellow in the ACNM in 2018 in recognition of her contributions to midwifery education, practice, leadership, and policy.
In addition to her work, Cara hosts a podcast with her dear friend and colleague to prepare student nurse-midwives and new graduates for certification and beginning practice in their field. You can find The EngagED Midwife podcast on most streaming platforms.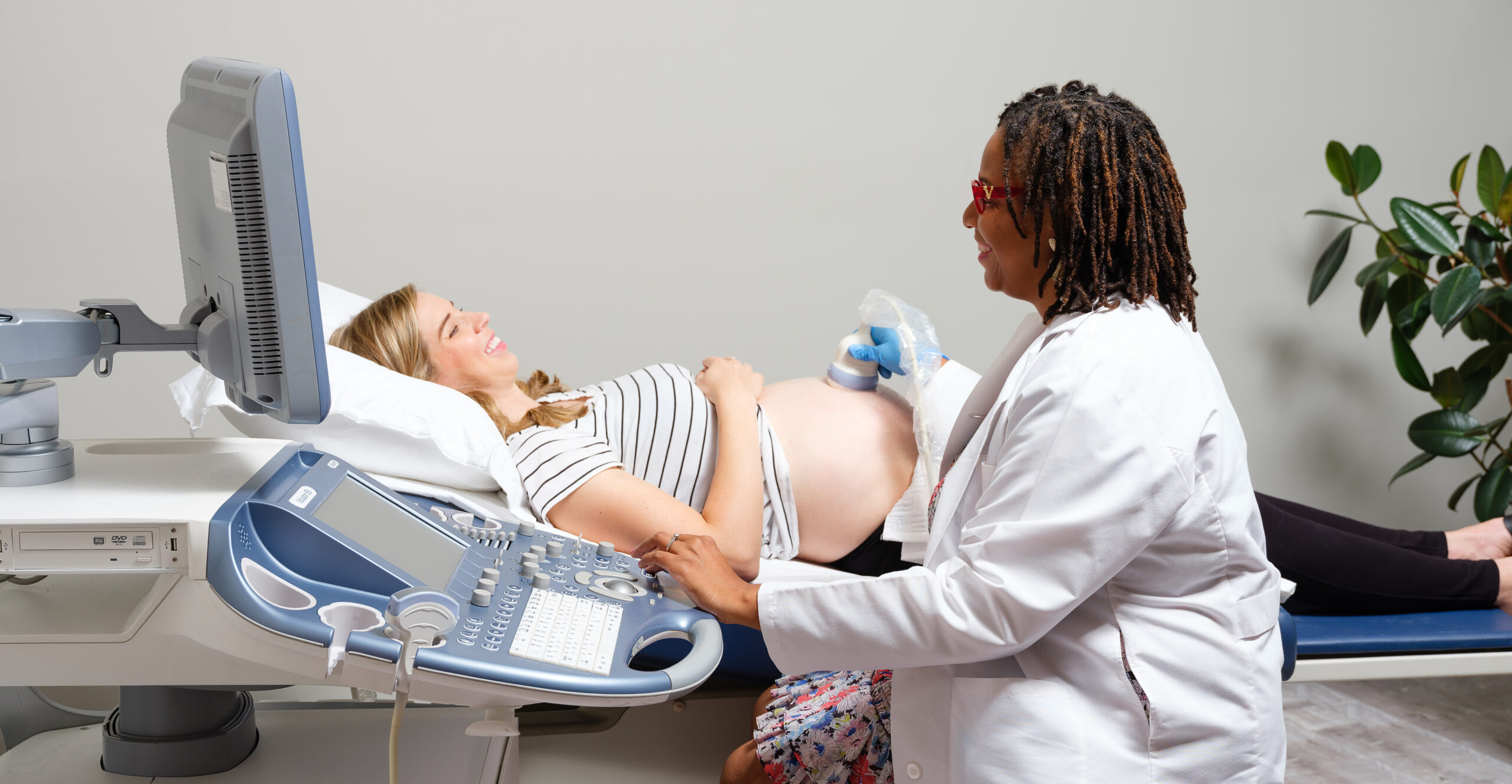 Our Care Approach
High-risk pregnancies take specialized care. But we believe it also takes a trusting partnership where you feel comfortable to share your concerns, fears, and challenges. We believe that by working together, we can make sure you have the healthiest pregnancy possible.