Perinatal Specialists of Kansas City
Expert, compassionate, and collaborative high-risk pregnancy care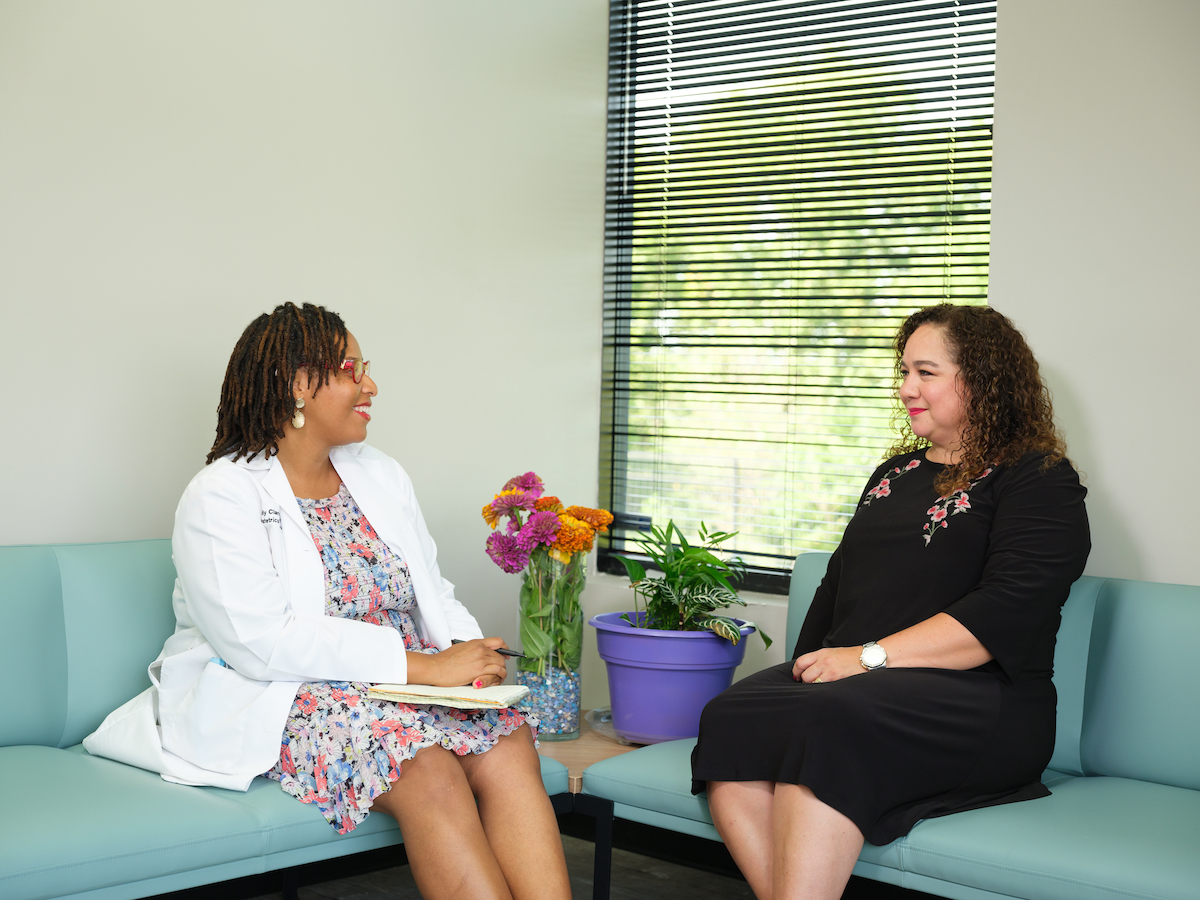 We partner with you to keep you and your baby healthy.
High-risk pregnancies take specialized care. But we believe it also takes a trusting partnership where you feel comfortable to share your concerns, fears, and challenges. We believe that by working together, we can make sure you have the healthiest pregnancy possible.
Whether you have medical concerns before getting pregnant or find out you or your baby are at a higher risk after conception, Perinatal Specialists of Kansas City can help.
We are leaders in maternal fetal medicine, offering state-of-the-art screenings and tests, as well as advanced ultrasounds and monitoring options to reduce your risk before and during your pregnancy.
Our Team
Our team of compassionate specialists have extensive medical experience caring for women and babies with complex medical conditions.
"Dr. Ganheart is a true, people-first doctor."
Dr. Ganheart is a true, people-first doctor. When I was told my twins were considered extremely high risk, I didn't know what to do or what questions to even ask. Dr. Ganheart did a phenomenal job explaining each step of my monitoring and keeping me calm throughout my inpatient stay. She answered every single question I asked in a way I could understand and always put my feelings first. When it came to the decision to deliver the girls much earlier then planned, I felt apart of the discussion and that it really was a team decision. She has a comfortability and intellect about her that made me feel relaxed and secure. I hope I don't have another high risk pregnancy in my future, but if I did I know that she would be the person I would call.
"I would recommend her practice in a heartbeat, and I only wish there were more out there like her."
Dr. Ganheart is one of the most trusted doctors I have placed my care under. Her patient and baby-led strategy have saved my and my son's life. When I came upon what seemed like a dismal situation in my current pregnancy, she came up with a game plan that turned the outcome around. The difference with Dr. Ganheart is that she doesn't only communicate with you; she creates conversations that make you feel in control of your health—making it a collaborative effort. I would recommend her practice in a heartbeat, and I only wish there were more out there like her.
"Incredibly thorough and caring"
Dr. Ganheart is incredibly thorough and caring. My patients are pleased with her care and she is always responsive with phone calls and prompt with reports. She is a pleasure to work with.
What to expect at your first visit
From your first appointment, we'll get to know you and your baby. We take the time to understand your health history and your concerns, and we work together with you to create a plan to keep complications at bay and to help you stay healthy.